---
---
There is no need for manual adjustment like other tools
The Magic Wire Stripper features convenience, efficiency and harmlessness to the cable cores.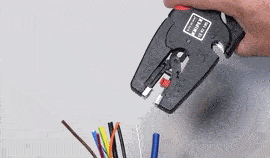 This self-adapting universal insulation stripper features fully-automated adjustments to different cross-sections, depending on insulation thicknesses through the stripping range from 0.03 - 10.0 mm.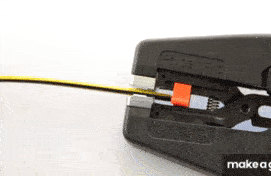 Steel clamping jaws with intergraded cutting edges allow professional stripping of cables even with insulating materials such as Teflon and Radox without damaging the insulation on the inner conductors.
Includes a wire cutter for copper and aluminum wires, multiple stranded up to 10 mm and single strand up to 6 mm. 
Features & Benefits:
Stripping without readjustment from 0.03 to 10.0 mm²

No damage to the conductors

Universal cutter geometry-tough and serviceable
Ideal grip design with excellent haptic
Recessed wire cutter
Fully automatic adjustment to all single-multi and fine stranded conductors with PVC insulation and a number of special insulations throughout the entire capacity range of 0.03 to 10.0 mm²
Made from start to finish utilizing the highest quality materials
---