---
---
When You Have A Clogged Toilet, a Clogged Shower Drain, or Need to See Behind Your Appliances, You Need a Camera You can Snake into that Tight Spot!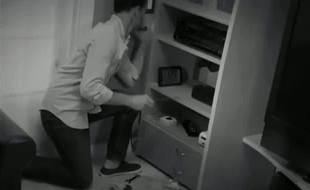 Getting Those Clogged or Anything Hiding in a Hard-To-Reach Space could Be Easy with the Use of Ultimate Micro-Inspection Camera!
Ultimate Micro-Inspection Camera features a 4-ft. long, flexible, waterproof cable with a bright LED light and a high-tech camera on the end so you can look into drains, pipes, engines, air ducts, dryer vents, chimneys and more. The hand-held LED screen clearly shows images from the camera so you can clear blockages, make repairs, etc. Comes with 3 attachments: a magnetic tip to retrieve metal objects, a hook for grabbing hair clogs and other hard-to-grasp items, plus a mirror for side views.
Features
HAND-HELD MONITOR: conveniently displays what the camera sees on a 2.4-inch screen. No more worrying about dropping your smartphone inspection camera in the toilet!
GENEROUS 4-FOOT CABLE: unlike an endoscope inspection camera,

 

Ultimate Micro-Inspection Camera

 

generous 4-foot long serpentine cable bends and flexes to go where you need it.
BRIGHT LED LIGHT: discover lost objects, pipe clogs, and critter nests in the darkest corners and crevices thanks to

 

Ultimate Micro-Inspection Camera

's bright LED light fixed at the tip of the camera.
WATERPROOF CABLE: 

Ultimate Micro-Inspection Camera

's waterproof cable means that you can investigate clogs in drains, toilets, and septic tanks without worrying about the camera shorting out.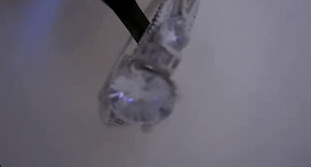 Ultimate Micro-Inspection Camera is a Must-Have For any Homeowner and Renter!
No More Worries of Looking behind or underneath appliances without having to move them. Or, retrieve lost cat toys from under your refrigerator with the handy hook tip. 
Get Yours Now! Available While Stock Last!
Package Includes:
1 Ultimate Micro-Inspection Camera
Requires: 4 AA batteries (not included)
---